About us
The company's principles, ambition and purpose
Skattepunkten AB is a firm of consultants working within the field of taxation and social security contributions. We strive to ensure that our clients have to pay as little tax as possible. At the same time, the company's philosophy is that everything we are involved with shall be above board and legal. All documents must be able to be presented to the relevant authorities irrespective of whether they are on paper or in digital form.
As a consequence, our philosophy also entails that we never speak in terms of risks of detection.
Our tax lawyers
Several of our tax lawyers have 30-40 years of experience in taxation or more. Most of them have worked for the Swedish tax authority for decades, often with management authorities or with multinational companies as Volvo or as judges in the Swedish Taxation Board. Some of our tax lawyers are also teachers in taxation at the University.
Skattepunkten Office Services - Accounting services for foreigners establishing companies in Sweden!
We are very specialised in foreigners making business in Sweden. We take care of many companies which foreigners wanted to establish in Sweden and we do it with great success! We take care of everything from starting different kind of companies, taking care of general accounting, payroll, invoicing and post. We can also help you when contacting different types of professionals in Sweden in your field and give you general information regarding different practical things you need to do in relation to Sweden in general and Swedish agencies.
Some of our accountants have several decades of experience in accounting. We also have juniors who are taught and guided by our CEO, Clas Ramert, who earlier was controller of taxes for the Volvo group.
In Skattepunkten Office Services you´ll find some of the most competent and efficient services provided to foreigners wanting to set up a company in Sweden. With our tax lawyers, you´ll also have a perfect combination. To have accountants led by one of Sweden's most experienced accounting managers, connected with experts in taxation, nationally and internationally, is the perfect combination when setting up a business in Sweden!
International network
We have contacts worldwide. The company is a member of the MSI Global Alliance and of ETL European Tax and Law. These memberships allow us to benefit from the expertise of tax experts in more than 100 countries. We also work closely with accountants, business lawyers and insurance brokers.
If a tax legal problem should be solved by a tax lawyer from another country, we arrange for the connection between the client and the tax firm.
Fees
We have clients all over the world. Many of them we never see. In such cases we work with telephone and e-mail only. Fees are normally charged according to the time accrued. Our hourly fees range at present between SEK 1600 and 1950 plus VAT for tax services.
Our price for accounting services and the like is 650 sek plus VAT.
Forum and newsletter in taxation
We have a forum which is the most visited tax forum in the country. The name is www.skatter.se. The forum is very popular in Sweden and we have a highly qualified tax lawyer answering tax questions on the site regularly. If you have questions for example when moving to or starting a company in Sweden, you can ask questions on the site about this.
It´s free to ask questions, but when the answer will be rather long or if the question demands a deeper study we will direct you to client register. 
At www.skatter.se we have a newsletter which covers all cases from the Supreme Administrative Court, the Swedish tax board and all press releases from the country´s Treasury and the Swedish tax authority. It´s only in Swedish though! Every month we cover all the tax cases during the month with a lot of professional pictures to make everything easier to understand, and every week we have a newsletter with all the news from the Treasury and the tax authority during the week.
Regularly, and often written within the newsletters, we will also have deeper articles about different Swedish and international tax subjects, especially focused on new tax laws.
Examples of different tax subjects we work with
Swedish and international tax planning for both small and large businesses
Relocation of natural persons to and out of Sweden
International recruitment agencies
International groups
Transfer pricing
The Swedish so-called "3:12 Rules"
Generation changes in family business
Restructuring of companies and groups
Purchases and sales of equities, corporations and real estate
Construction and Real Estate
Foundations and non-profit organizations
Tax litigation
Tax audits
Overrulings
Forceful taxation
Moving companies out of Sweden
Company redomiciliation to Sweden
Starting a business abroad
Income tax returns
Voluntary corrections
VAT
 
Employees
Our tax lawyers
Our accountants
Click on a name and you will be taken to the corresponding introduction.
Presentation of employees
Clas Ramert

Clas Ramert was AB Volvo's head of taxation for over 13 years and also worked for Volvo prior to this in the group reporting field. Clas is a business administration graduate. His 24-year career at Volvo's head office has provided substantial experience of financial issues and of tax law in particular. His expertise was especially in demand in respect to Swedish and international corporate structural issues, transfer pricing and tax lawsuits. His role as head of taxation included, in addition to standard corporate matters, providing assistance to the tax policy department of the Federation of Swedish Industries on tax legislation affairs. Clas was also Volvo's representative on the tax committee of the West Sweden Chamber of Commerce and Industry. Clas has been a tax consultant and entrepreneur since 1996. This has given him valuable insight into the problems faced by small businesses. He has also worked on issues concerning pensions and pension trusts, as well as general trusts. He has held courses on the tax regulations governing restructuring in industry and commerce and employers' pension costs in cooperation with the Association of Swedish Accounting Consultants and the Institute for Professional Education of Accountants. Clas often represents companies and entrepreneurs in judicial proceedings in regard to tax issues. His most recent work has involved international matters where Swedish entrepreneurs carry on business operations abroad and vice versa, VAT issues, dividend payments and capital gains on shares in private companies (the so-called Swedish 3:12 regulations), option programmes, the non-profit sector and religious communities. Clas is also a director of several companies, Mercy Ships Sweden and the Gothenburg section of Full Gospel Business Men's Fellowship International. Clas speaks fluent English and also reasonable German and French. Clas is the managing director of Skattepunkten AB and works alternately in Göteborg and Stockholm, tel. +46 (0)31 711 20 70. To e-mail him click on Contact Us.
Ronnie Peterson

Ronnie Peterson has 40 years of experience as a taxation specialist, primarily in the public sector. Initially, he worked as a tax auditor for the Swedish Government after which he served the City of Stockholm for ten years in a similar capacity at a time when municipalities possessed the right to tax legal entities. After having headed the Tax Department of Swedish utility Vattenfall, Ronnie Peterson served the Swedish Association of Local Authorities and Regions as a tax expert until 2008 when he began working as a tax consultant. During the 1995-2010 period, Ronnie Peterson was a regular member of the Council for Advance Tax Rulings (Skatterättsnämnden) and its Indirect Taxation Department. He was also hired by the Finance Department for a variety of investigations requiring a high level of tax expertise and over a 25-year period, he was responsible for coordinating, analyzing and putting together local government tax proposals in order to arrive at an overall tax policy position for Swedish local authorities and regions. Ronnie's expertise principally revolves around value added taxation, other indirect taxes, in addition to property taxation. He is also an expert in the areas of business and individual taxation, as well as social security contributions. Ronnie is a creative individual who continuously seeks to arrive at practical solutions to client problems. Ronnie is located in Stockholm but can be reached by calling our switchboard in Göteborg +46 (0)31 711 20 70. To e-mail him click on Contact Us.
Kaj Rask

During some 40 years, Kaj Rask has been actively engaged working for the Swedish Tax Agency, initially as a Tax Auditor, thereafter as a Case Officer involved in litigation and finally as a Law Department expert at the Head Office of the Swedish Tax Agency. Kaj holds a B.A. and a Master's degree in Taxation and Corporate Law and has thorough knowledge of income taxation in general and corporate taxation in particular. In August of 2011, he was appointed Tax Consultant with Skattepunkten AB focusing on Swedish and international corporate taxation. With his roots in Western Småland, a province known for its strong dedication to entrepreneurship and small business, Kaj is actively involved in tax matters pertaining to entrepreneurial enterprises. Kaj is located in Halmstad but may be reached through our switchboard in Göteborg, +46 (0)31-711 20 70. To e-mail him click on Contact Us.
Daniel Andersson
Daniel Andersson has a master's degree in business administration. Daniel has worked at the Swedish Tax Agency for about 14 years, where his areas of expertise were international personal taxation, taxation of companies both private and public. Daniel is also experienced in tax auditing. During his time at the Swedish Tax Agency he has held internal courses especially in international taxation and company law. Since 2014, Daniel is employed as a lecturer at the University of Gävle where he teaches tax law. Daniel works part time at Skattepunkten since 2016 and lives in Gavle. Daniel can be reached by calling our switchboard in Göteborg +46 (0)31 711 20 70. To e-mail him click on Contact Us.
Photo will be added soon.
Tommy Engström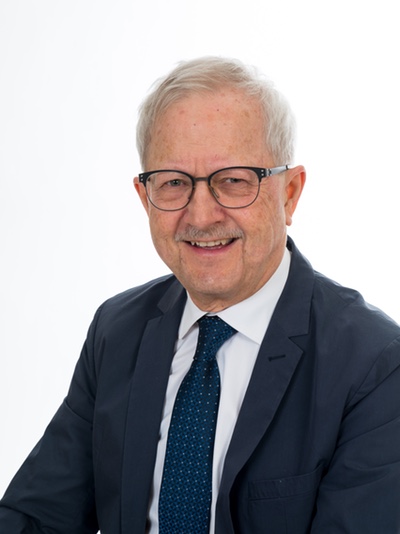 Tommy Engström has more than 40 years' experience working in the field of economics, and IT. He has worked for Swedish companies both private and state-owned, international companies and associations. He is fluent in English. He has among other things worked with current accounts, salaries, client and supplier ledgers, client invoicing, monthly accounts, yearly accounts, VAT- and tax accounting, budgeting as well as budget tracking. He is also experienced in economic investigations.
Tommy Engström has worked with economic statistics and personnel administration.Together with his accounting skills he has also worked as a IT-pedagogue, IT-technician and IT-operator. Tommy operates from Växjö and can be reached on telephone no. 031-71120 70 (switchboard). To e-mail him click on Contact Us.
Nelly Linneheden

Nelly has a B.A. in legal science with a master's degree in taxation law. She has good accounting knowledge and also good knowledge of the Swedish income taxation, including corporate taxation. After graduation she applied directly to Skattepunkten AB to work full-time with accounting and tax law. With a judicial background and specialization in public law, she also has knowledge of public law in general. Besides jurisprudence studies, she has also studied psychology and computer science. On her spare time, she likes to read literature and spend a lot of time outdoors in nature with her dogs. The hours spent outdoors are usually filled with long distance running or hiking. Nelly is located at the head office in Gothenburg and can be reached on telephone no. 031-71120 70 (switchboard). To e-mail her click on Contact Us.
---
English